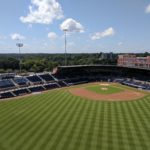 Random photos from around the office, and the American Tobacco Campus in Durham, NC. The Ansible office is a kid and dog friendly environment right next to the Durham Bulls Ball park.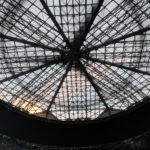 On November 1st, 2017 I did a talk on Network Automation at Ansible Automates Atlanta. The Mercedes Benz stadium is truly incredible! Red Hat rented out the Delta Sky360 club on the lower level and I don't think I had ever seen anything so posh. I highly recommend attending events at this location, it was really fun.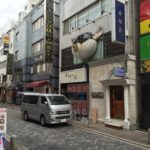 In the winter of 2015 I had a work trip to Tokyo, Japan to teach some bootcamps on Cumulus Linux for some partners. My coworker Jack took me around and showed me lots of awesome things including an old styled Japanese market.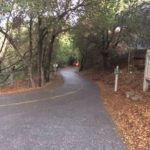 When I first joined Cumulus Networks in 2014 I had my new hire orientation at Headquarters in Mountain View, California. I luckily snapped some photos and now I have some nostalgia for them.